Issue 64|March 2018
Today's Topic
ASUSTOR NAS features Wake on WAN technology. Waiting for an opportunity to act!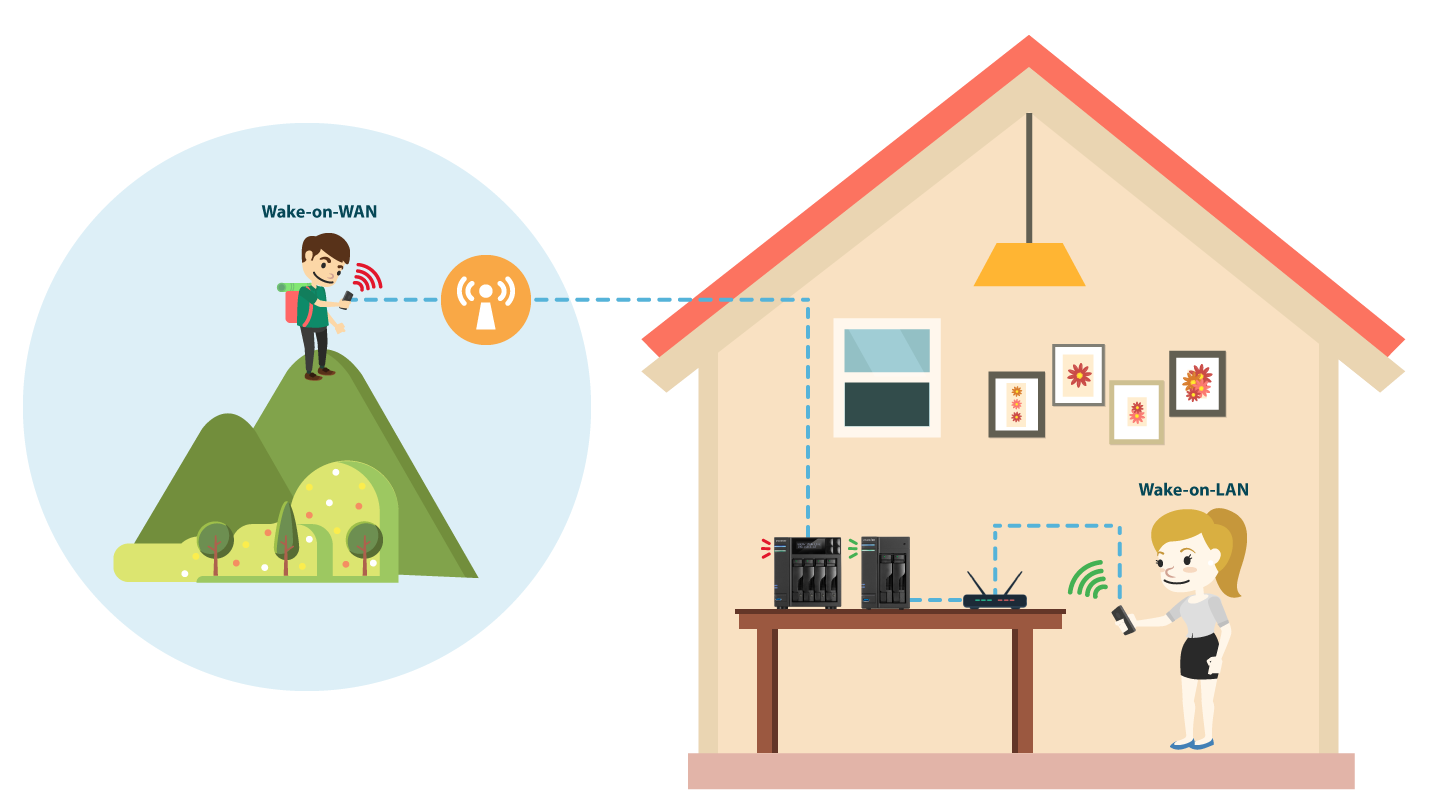 Picture this. You're temporarily out of the house needing to access information on your NAS at home, yet your NAS is hibernating. What does one do? Enter Wake On WAN. ASUSTOR's AS6300 and AS6400 series support Wake on WAN, solving the issues of wasted electricity and the inability to access files while turned off. Resources and information can now be accessed through the Internet by awakening the NAS. It's extremely convenient and works even if the NAS is hibernation or turned off!
Wake on LAN technology allows you to wake-up or shut down the NAS within the same network as the NAS, while Wake on WAN allows you to control the NAS using the Internet. You can shut down the NAS, access all of its features and services to improve the freedom of accessing data.
These two very useful features can turn the NAS on and off at any time, allowing for energy savings from prolonged hibernation and also reduces wear and tear of the hard drive which prolongs the life of the NAS. A hibernating NAS is also less vulnerable to attackers, protecting the data inside from threats.
Learn more:
https://www.asustor.com/en/product?p_id=52
Read more about our latest issue, please check out
https://www.asustor.com/en/news/newsletter