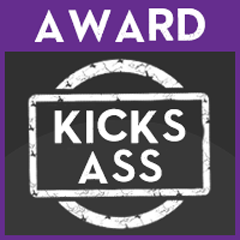 "A very powerful, efficient, and durable NAS that is easy to setup, the ASUSTOR AS6404T is well-suited for both office and home use; and with how excellent it performs, we definitely recommend this NAS device. " - says the editor.
Conclusion:
ASUSTOR just refreshed and improved their NAS products and they actually do this on a regular basis since it lets them bring in the latest and updated CPU technologies, as well as other advancements for hardware and a collection of NAS devices that range from home value units to the more powerful devices specifically made for the SMB market sector.
The ASUSTOR AS6404T is an upgrade to the company's previous AS-6204-T and now features the Apollo Lake Celeron quad core J-3455 in replacement of the Celeron N-3150 which is something that we really appreciate from ASUSTOR. The latest version of the company's ADM operating system enhances the best NAS operating system that is around. Just remember that once you update to the newest version of the operating system, you won't be able to return to the previous version of the NAS device.
Another thing that we liked is that the interface has been revamped and now features a grouping function to allow you to group various applications together. Additionally, the ability to resize the application windows is another new feature that we liked since this makes it easier to read files with lengthy names. Desktop widgets are also present which can be really advantageous when it comes to monitoring the resource and health status of the AS6404T 4-BAY NAS; plus, it can also be user-defined so monitoring will be done dynamically and will be much easier since you won't have to open any other apps.
About AS6404T, please see:
https://www.asustor.com/product?p_id=53