We have optimized the use of AiFoto app for iOS.
Version: 2.0.5
AiFoto is a mobile app for pairing with Photo Gallery app that installed on the ASUSTOR NAS. You can browse, manage and share your photos all on your phone.
It provides
the most intuitive way to browse through your photos
that store on your NAS on your mobile devices.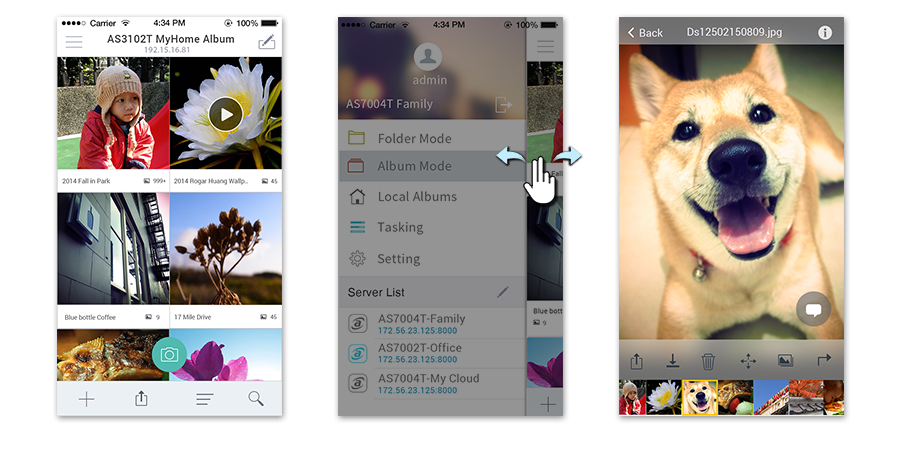 Protect your privacy
When using iPhone/ iPad, you could also protect your privacy with password encrypted offline albums to create a private space that belongs to you and you alone.
You could set password or Touch ID to secure the login too.
Automatic photo uploading
The automatic camera roll upload function ensures that you will never have to worry about how to backup your photos. Let AiFoto automatically take care of your backup needs! You can also open an online album and take photos that will be automatically uploaded to the album, giving you easy organization of your photos.