【Newsletter#149】ARMed to the Max! Drivestor 2 Pro & 4 Pro
Posted:
Thu Jul 22, 2021 6:43 pm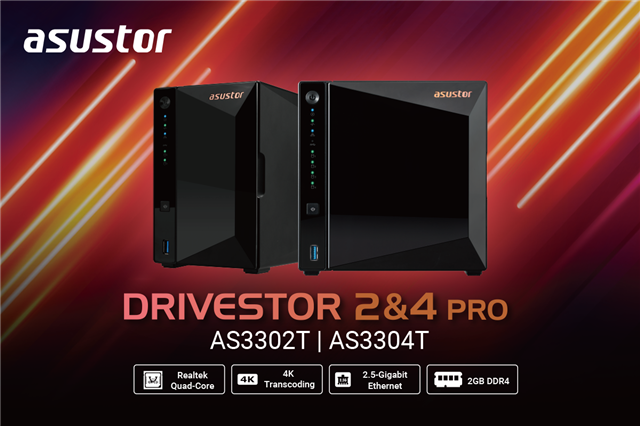 Affordable personal cloud bringing high speeds for individuals and families
Drivestor 2 Pro (AS3302T) & 4 Pro (AS3304T)
Learn More
https://www.asustor.com/product?p_id=73&utm_source=BenchmarkEmail&utm_campaign=Newsletter_149_EN&utm_medium=email
All New Hardware – Same Great Case
ASUSTOR's new beautiful diamond-cut Drivestor Pro series come with a powerful, yet efficient Realtek RTD1296 1.4GHz Quad-Core CPU and 2 GB of DDR4 memory for an ultra-fast, ultra-affordable storage solution. In addition to fast and stable storage, each hard drive bay is hot-swappable and makes archiving easy while the CPU provides seamless 4K transcoding when streaming for an even easier streaming experience. Drive even faster performance than ever before with 2.5-Gigabit Ethernet to unleash the Drivestor Pro's ultimate performance.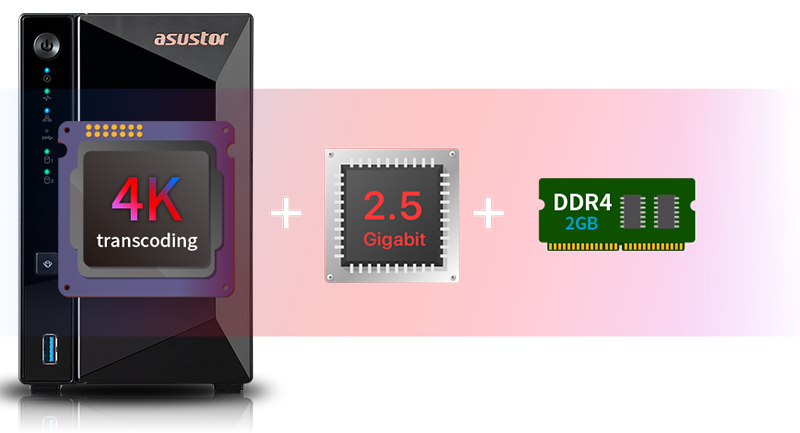 Efficient and Powerful Media Mode
The Drivestor 2 Pro and 4 Pro are ASUSTOR's highest value devices ever. Transcode 10-bit 4K H.265 media with hardware decoding easily that enables unbelievably smooth video playback in LooksGood. The Drivestor 2 Pro and 4 Pro come with 2 GB of memory. Media Mode is a new feature that efficiently reserves 512 MB of RAM for multimedia tasks as a variety of tasks require large amounts of RAM. With dedicated RAM for multimedia, video playback remains smooth and is not interrupted by other tasks.

Brand-New ADM 4.0
ADM 4.0 is here and brings a whole host of intuitive design changes to ADM OS. The upgraded UI brings a new aesthetically-pleasing dark mode that helps to save and preserve OLED displays. ADM 4.0 introduces a new login page that contains a variety of customizable elements, a more convenient and easier-to-use quick search feature and new custom themes. Under the hood, ADM 4.0 brings improvements to performance, compatibility and security as the new version of OpenSSL plugs vulnerabilities found in previous versions, increasing security while efficiency improvements bring better performance.