ADM share links make it easy to share data with other people and from other people whom do not have regular access to your ASUSTOR NAS or an account on your ASUSTOR NAS. With ADM 4.2, share links now make significant improvements.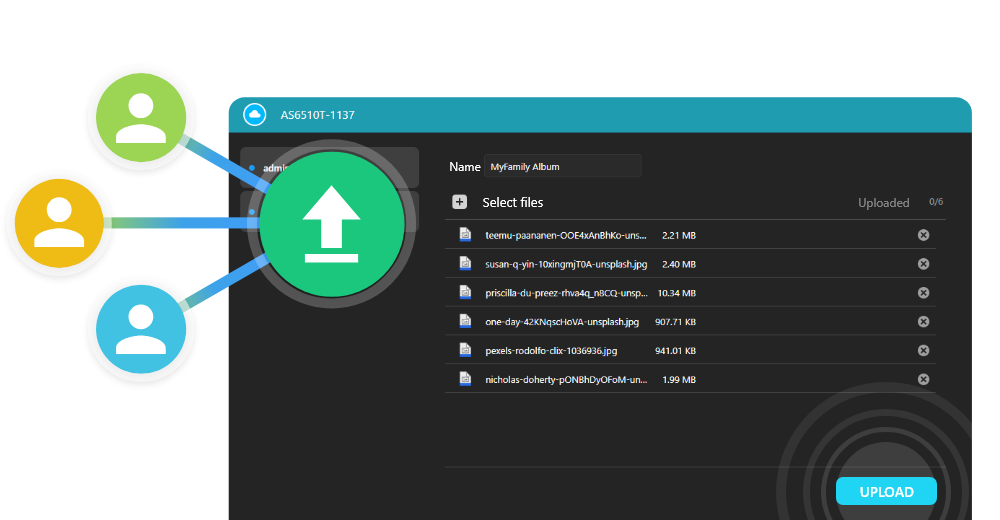 Share Link:
https://www.asustor.com/online/College_topic?topic=223
Share links have evolved on ADM. ADM 4.2 brings share links that now support uploads in addition to downloads. A share link does not need to log in to ADM and can upload files to the share link folder only through the share link.
Example Applications
Sharing photos and videos
with friends and family
Sharing documents and archiving
at the office