ASUSTOR provides a variety of convenient services. One of these is the ability to access your data from outside the home of office. Remotely access files through the Internet to create your own private cloud. There are two ways to access your NAS from the Internet; EZ Connect and DDNS. This newsletter talks about using DDNS to connect to your NAS and is recommended for those that need to transfer large amounts of data from outside the home and office. ASUSTOR recommends using the myasustor.com DDNS to access your NAS.
myasustor.com advantages:
1. Easy to set up.
2. Compared with the ezconnect.to and EZ Connect, myasustor.com DDNS is faster and more stable.
3. Connecting with myasustor.com enables full use of ADM features, which may not be fully available with EZ Connect or ezconnect.to
4. Can be used to connect to your NAS from outside the home of office.
Step 1: myasustor.com – Easy to set up
- Register for a Cloud ID
- Select Preferences in ADM.
- Click EZ Connect and enable it.
- Create a Cloud ID for your NAS. A Cloud ID can only be used on one NAS.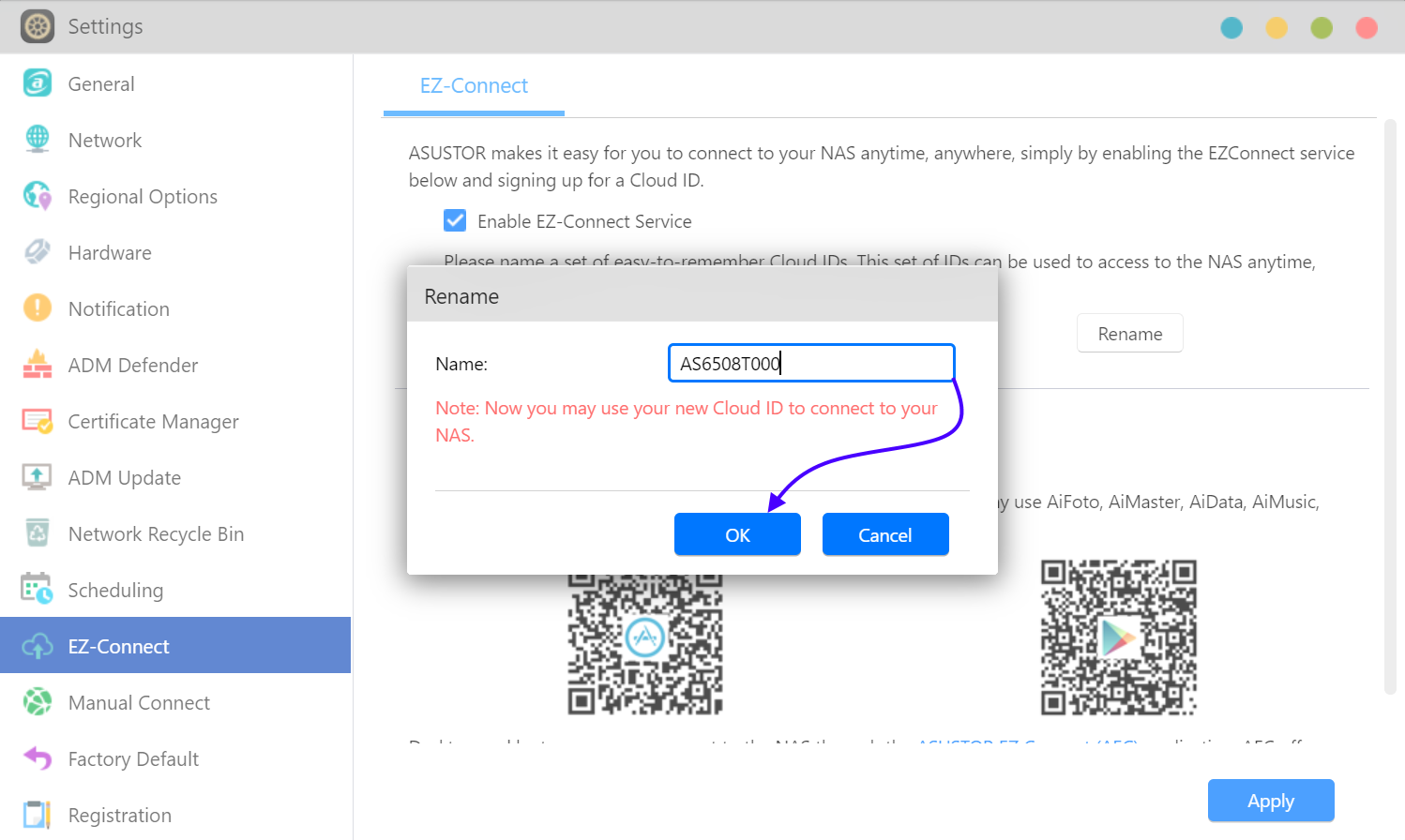 Step 2: Connect to your ASUSTOR NAS
Enter on your computer's web browser: http(s)://[your Cloud ID].myasustor.com:[ADM HTTP(S) port number]
Example: http(s)://livingroom.myasustor.com:8219
For more information, please visit: NAS 224 - Remote Access - Manual Connect
https://www.asustor.com/en-gb/online/College_topic?topic=224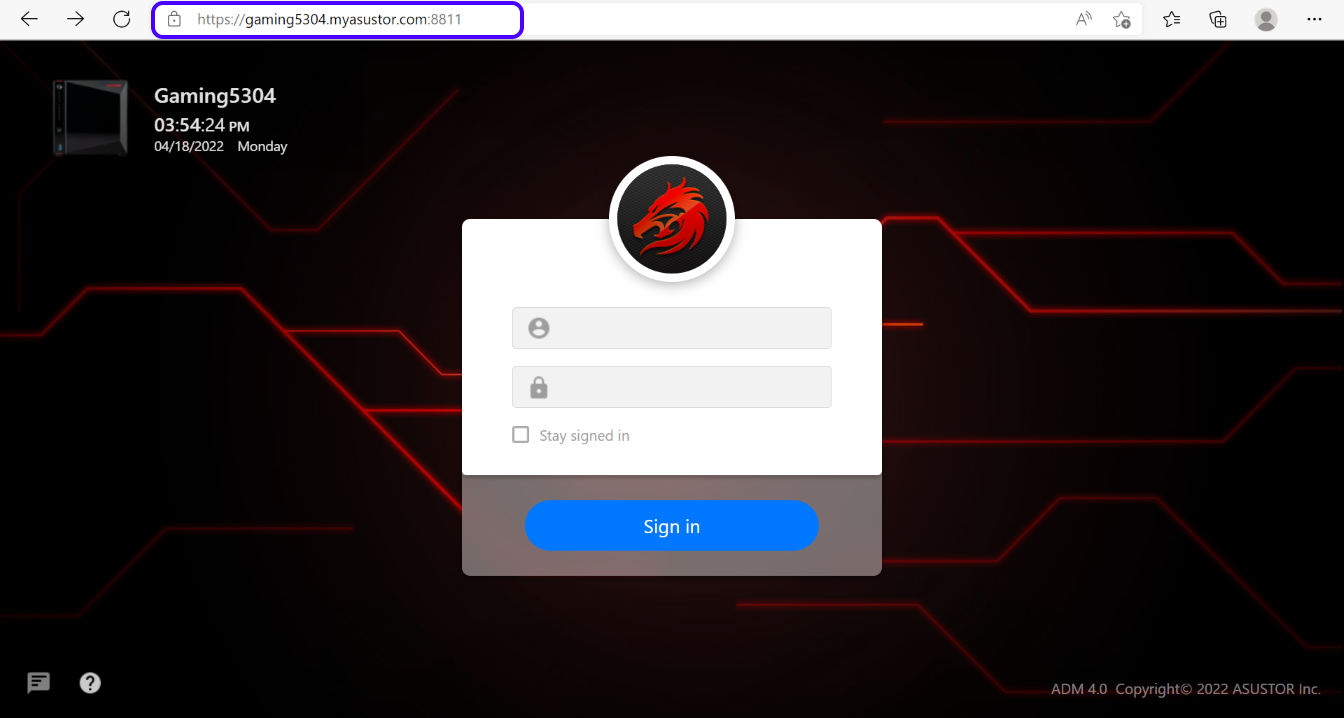 Step 3 – Setting up backups and data protection measures
Having your NAS accessible from the Internet means that it is directly exposed to the Internet. To help protect data stored on the NAS from the risks of direct internet exposure, ensure that protection measures like having proper and regular backups, snapshots and other security measures are set up on your NAS to keep data safe.