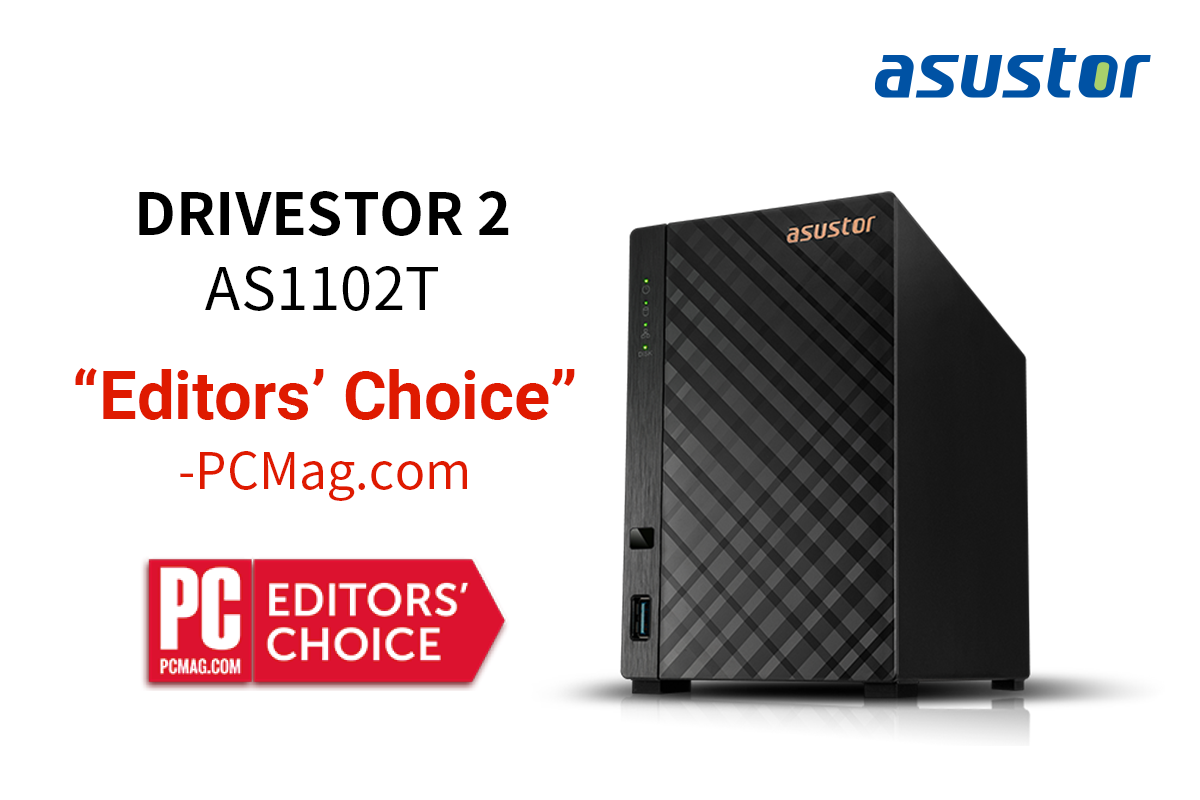 Taipei, Taiwan, 10 November 2021 –
After receiving three Editors' Choice Awards from PCMag, ASUSTOR NAS continues to gain market recognition with the all-new Drivestor 2. The Drivestor 2 joins its contemporaries, the Nimbustor 2 and 4 as well as the Lockerstor 2 in maintaining ASUSTOR's dominance in quality and value.
The Drivestor 2 is ASUSTOR's entry-level NAS with a twist. It's powerful, yet affordable. The Drivestor 2 brings business-grade speeds and features for an entry-level price through its 2.5-Gigabit Ethernet port and 4K hardware decoding, features often found on high-end NAS devices. The Drivestor series also come with the all-new version of ADM. ADM 4.0 enhances the experience and the rich variety of applications and this is solidified by PCMag's recognition.
Drivestor 2
The Drivestor 2 comes with two drive bays, a Realtek RTD1296 1.4 GHz Quad-Core CPU and 1 GB of DDR4 memory. Multitask easily with the Drivestor's performance upgrades while bringing power savings of up to 40%. The Drivestor 2 redefines what an entry-level NAS should be by increasing the speed to 2.5-Gigabit Ethernet. The addition of 2.5-Gigabit Ethernet not only improves the performance of file transmission, but also makes upgrading easy as the port remains backwards compatible with lower-speed networking hardware. The Drivestor 2's cost-effectiveness and excellent performance makes it an excellent choice for getting started with your first NAS.
For more information, please visit:
https://www.asustor.com/
Read the review here:
https://www.pcmag.com/reviews/asustor-drivestor-2-as1102t