Google announced last year that it will cancel free unlimited cloud storage for Google Photos. A large number of users have purchased a NAS as an alternative to storing photos because a NAS gives you unprecedented control over your own data. Let's go through the ways an ASUSTOR can help manage your photos.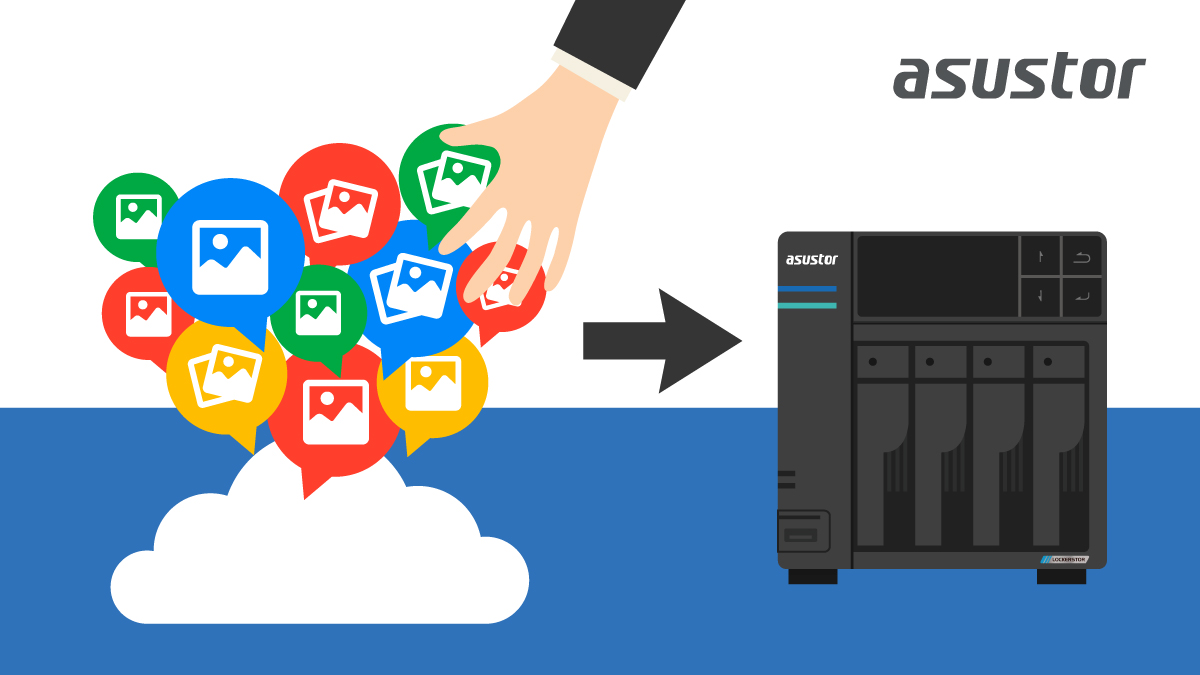 Transferring Photos from Google Photos to an ASUSTOR NAS
Use Google Takeout to download your photos in one simple action. Google Takeout collects all your photos and albums in Google Photo Albums into one compressed archive. Extract the archive inside your ASUSTOR NAS and store them where you feel is appropriate, completing the first step.
Using My ASUSTOR NAS to Manage and View Photos
After photos are stored where they need to be, Open Photo Gallery 3, ensure that Photo Gallery 3 knows where the photos are and let the app do its work. Once the photos are found, Photo Gallery 3 and AiFoto 3 for smartphones and tablets will proudly display all of them. Easily browse and manage photos similarly to Google Photos without a subscription without a difficult learning curve.
Ensuring the Security of your ASUSTOR NAS
Ransomware is a near-universal threat and information security is always a focus for data security. ASUSTOR NAS devices are not only a holistic solution for data protection. An ASUSTOR NAS has a wide variety of protection measures to evade attempts by attackers to steal data, including but not limited to network protection, a variety of ways to back up data and snapshots to restore data if it's attacked, reducing the impact of data loss and theft.