There are many tools on an ASUSTOR NAS that can help speed up backup tasks. Today, we will be introducing ASUSTOR EZ Sync. Not only can an ASUSTOR NAS be turned into a cloud-like space, but it is also convenient and easy to operate.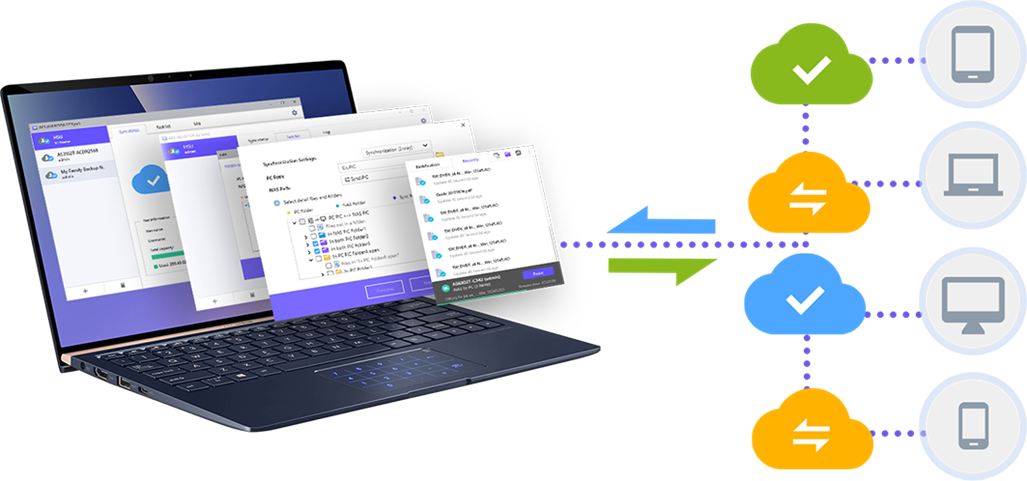 Before using ASUSTOR EZ Sync, it needs to be installed first.
ASUSTOR EZ Sync is a good tool for synchronizing data between computer and NAS. It consists of two parts:
1. EZ Sync Manager on ADM
2. ASUSTOR EZ Sync for Windows. Downloaded separately.
ASUSTOR EZ Sync – Easy Synchronization
ASUSTOR EZ Sync is the desktop client that helps you synchronize data between your PC and your NAS. Synchronize files and folders on a computer to and from a NAS and make snapshots of versions of files to ensure unintentional modifications to data are easily restored.
AiData – Back Up, Synchronize and Access Data
Install ASUSTOR's AiData to your smartphone or tablet to view EZ Sync files and folder or use AiData to directly download and upload files while also being able to create folders in EZ Sync to easily ensure data from phones or tablets are safely backed up.